Classic Cheese of the Month Club
Welcome to the club! Our cheese of the month club is the perfect gift for yourself or a cheese fan in your life, and the best way to discover your new favorite cheese. Our selections will appeal to all levels of cheese lovers. Our lead cheesemonger, Raymond Hook selects each month's cheeses for those that stand out for flavors, textures and geographical uniqueness. He scours the world for a variety of milk types, styles of cheese and flavors authentic to their origin.
Shipping is free for Capella Cheese Club deliveries. Shipping Policy
Orders will ship on the second Tuesday of the month.
Cut off for the next month's subscription will be end of the current month.
NOTE: This product is available for nationwide shipping, local delivery and local pickup.
Available by:


Welcome to the club!
"Our cheese of the month club was created to delight every palate, as well as introduce you to cheeses you've perhaps yet to discover. Our selections will appeal to all levels of cheese lovers."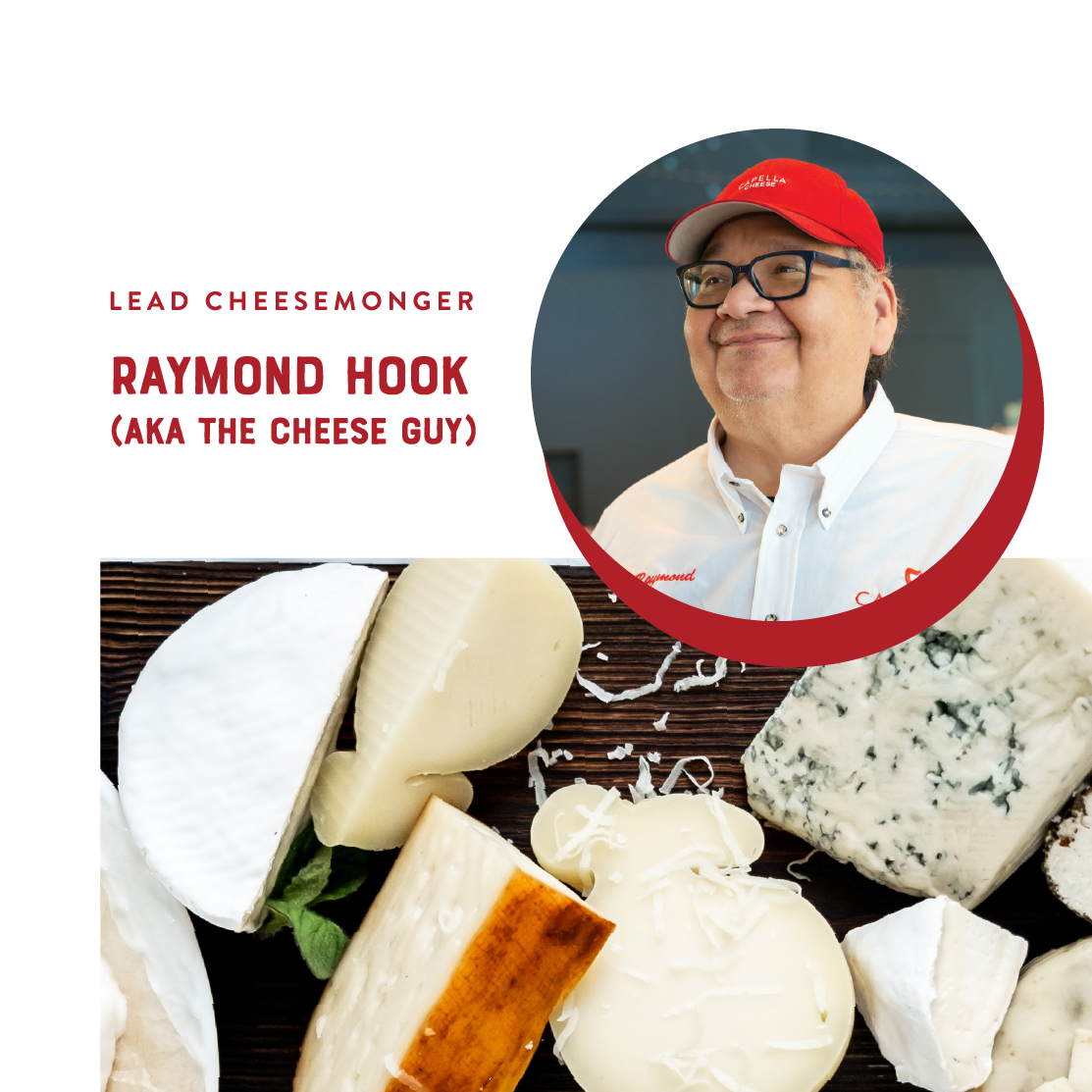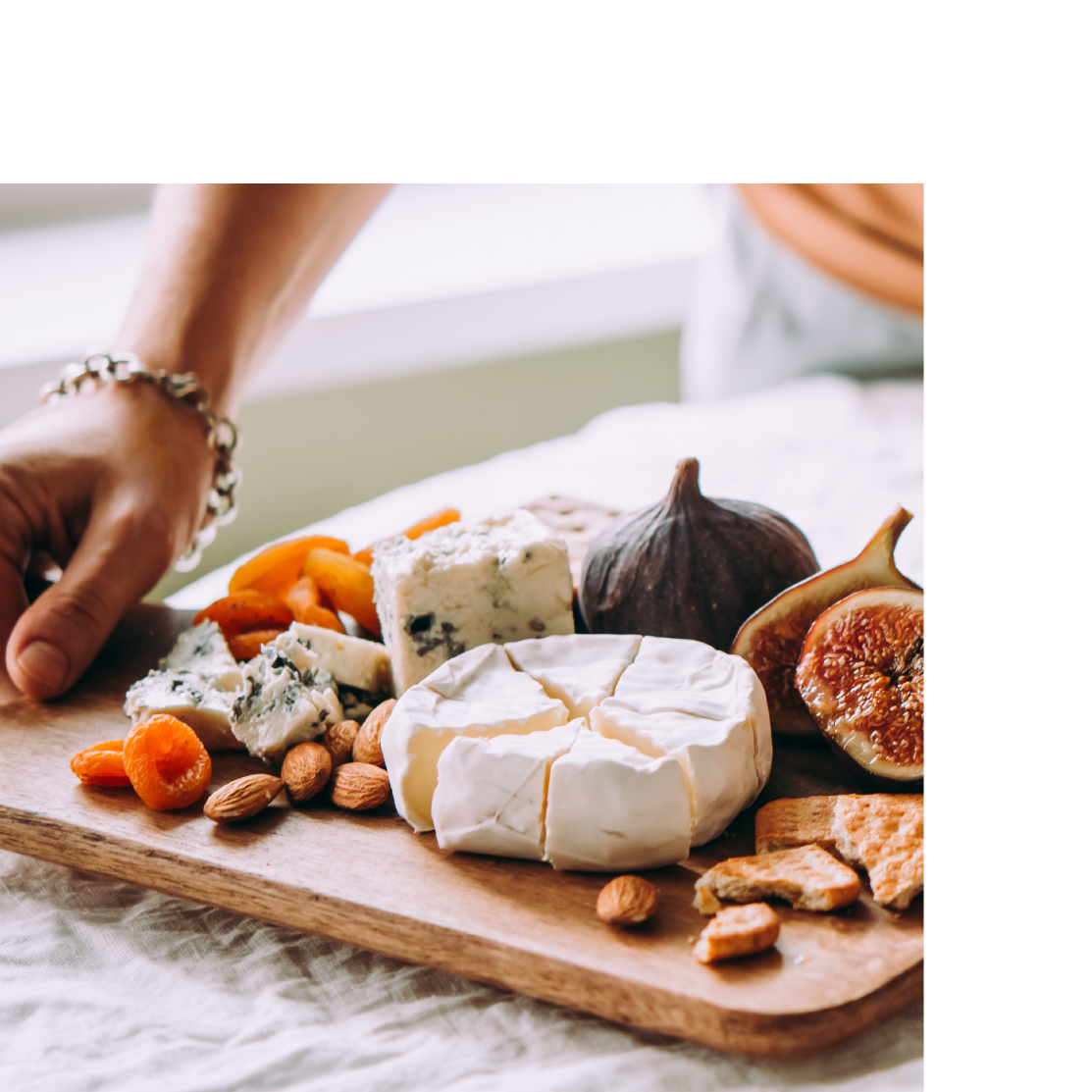 For Every Cheese Lover
Each month offers a rotating selection of three exceptional cheeses. Lead cheesemonger Raymond Hook hand selects cheeses that are unique and sure to please.
An easy way to discover new flavors
We make it easy to join! Shipping is free for club deliveries, and all orders will ship on the second Tuesday of the next month. Upon shipment, we will send an email with details and tasting notes for your unique cheese selections. Its that simple (and delicious!)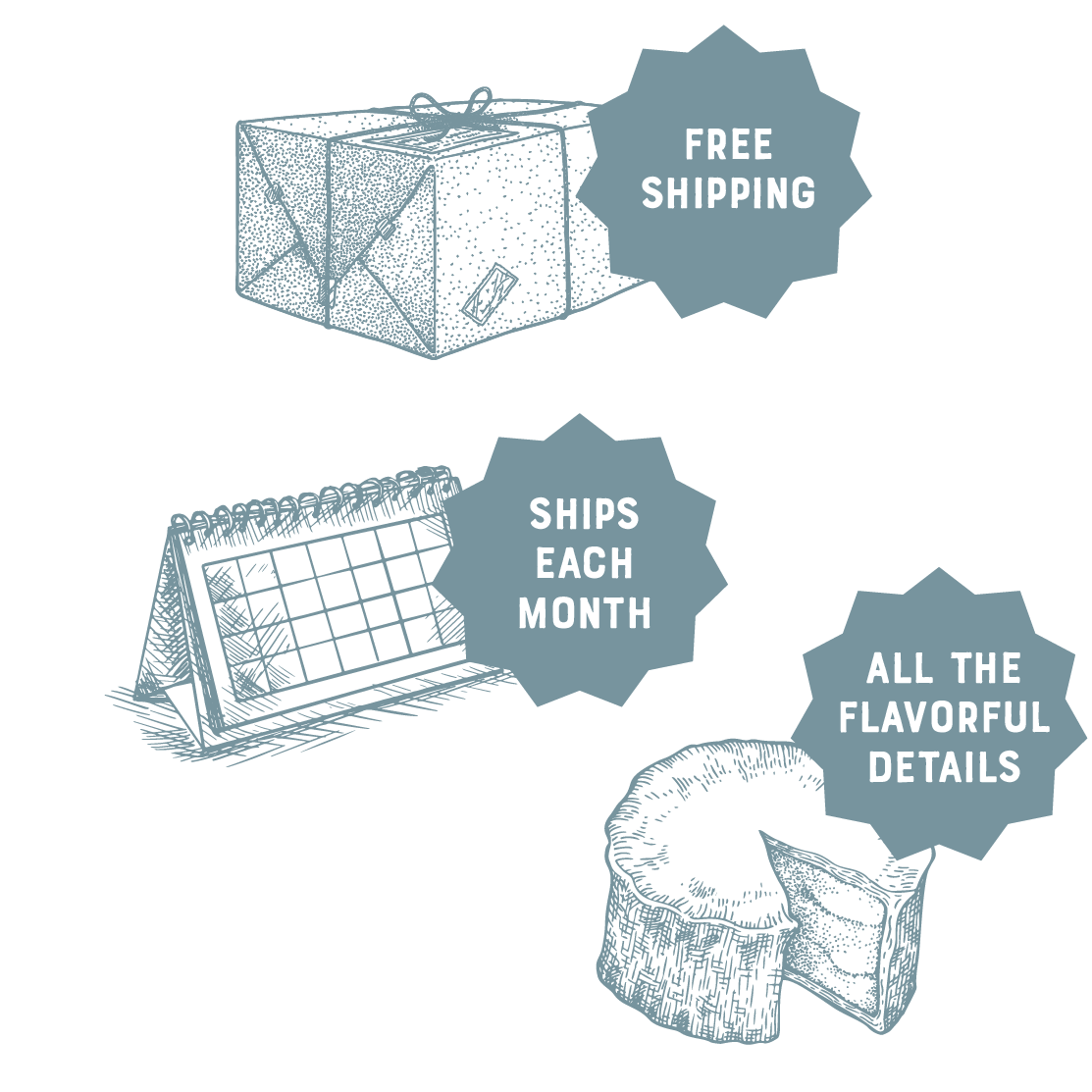 Fantastic Cheese At Your Front Door!
I received my first delivery of "Cheese of the Month" and to my surprise, there were 3 varieties! The aged Signature Gouda is one of the best I've had, same with the Cabra Al Vino (Drunken Goat). Both beautiful and delicious cheeses. I have to say the Gruyere AOP probably surprised me the most as I have only ever had Gruyere melted in different recipes. However, this Gruyere is the perfect addition to any cheese board. Cheese monger, Raymond Hook, has curated a perfect selection of cheeses. I look forward to the surprises in my October delivery! You should sign up today!
Great selection of new-to-me yumminess
I'm not super knowledgeable about different cheeses, so I love how the Cheese of the Month Club enables me to sample a variety of quality cheeses without the decision-anxiety of choosing what to try next. The three cheeses I received were a nice balance of different tastes and texures. And as an extra touch, the box came with a handy notebook for keeping track of what cheeses I try and my rating of each. I was a little concerned beforehand about shipping cheese, but everything was packed in an insultated bag with ice packs, so the cheese were still cool on arrival. I'm looking forward to what new cheeses will arrive next month!